About us
We are always on the lookout for new team members that excel in their job, but maybe even more so, feel at home with our core values. We invite you to have a look around and check out the open positions if you like what you see. We hope to speak to you soon! 
We fight fraud. Battle bandits. Scuffle with scammers. 
Boosting profitability at our partners.

 
Alphacomm is an innovative Dutch company founded in 1997 in Rotterdam, since then leading and pioneering in the dynamic fintech industry. 
With offices located in the Netherlands, Germany, Romania, England and Ireland, we work together as one, with an entrepreneurial spirit and scale-up mindset. 
We are passionately driven to make a positive impact on the success of our global partners. 
Why clients love us
We increase our clients' revenues and improve their margins. We help them adapt to ever-changing fraud risks, making them fraud and future-proof organizations. 

We offer high-risk payment methods & products, so they can ensure convenience and simplicity for their customers. 

We are experts in the world of fraud, payments and digital goods, providing in-depth knowledge and experience.  

We offer state-of-the-art, easy-to-use solutions for digital goods, optimized payments and fraud prevention. Minimizing risk and maximizing opportunities for our partners. 

We are active in the world of game & music gift cards, reloads, airline & event ticketing, payments, travel, gambling & debt collection. Enabling our clients to grow their business and increase profits. Making us the proud, trusted global business partner we are today. 


Within Alphacomm we work enthusiastically with the Rockefeller Habits and that includes a BHAG or a Big Hairy Audacious Goal. Every Alphacomm-er has a unique personality with an invaluable contribution to the ultimate BHAG:
A payment universe without missed

revenue

!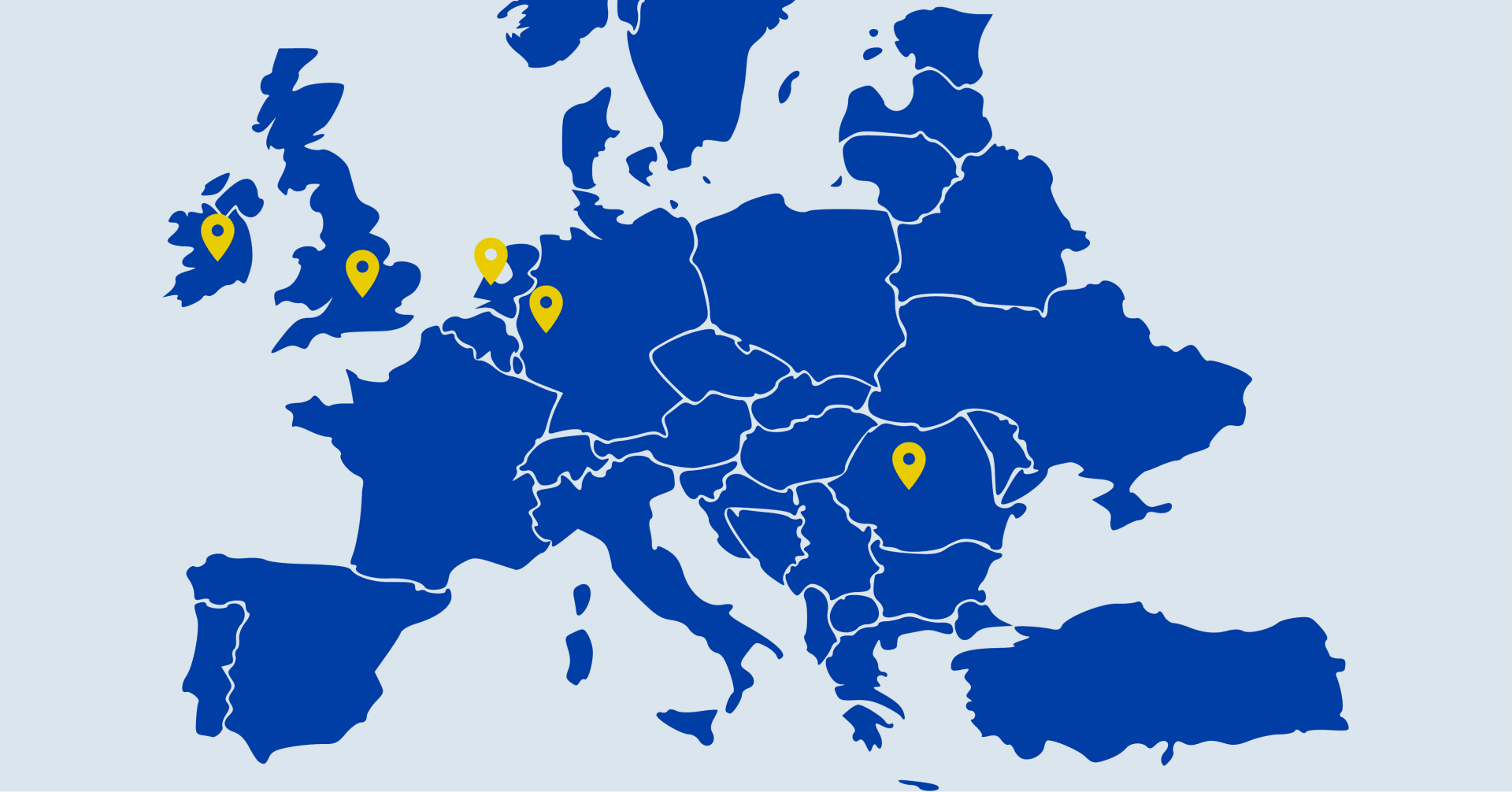 You can find us in The Netherlands, Romania, the UK, Ireland and Germany.
About our Culture
We are agile, with a hands-on mentality. All within our typical energetic "make it happen" culture. Implementing the best safe and secure solutions in the most responsible and safe way. Always based on the customer journey, insights, the most secure technology and legislation. 
Alphacomm is a company with short lines of communication, and therefore you have a lot of influence on the operating result. We communicate directly and openly in a flat organizational structure. Everyone talks to everyone and new ideas are appreciated.
We have a strong belief in shared core values and recruit based on these.
Core Values
The values resonate with our team members, making us a strong and effective group of people that work in an open, fun environment.
Care: We are involved and committed to both our customers and our employees
Empower: We embrace empowerment and expect people to take initiative and responsibility
Walk it like you talk it: Delivering what is promised 
Challenge yourself and others: We keep each other on our toes by having open discussions with the team, giving constructive feedback and helping each other grow 
Have fun: We don't take life too seriously. We have fun working on our goals and love to celebrate successes
Think different: Obstacles are there to be overcome
We care about the well-being of every single Alphacomm-er on our team
We know that all of us have lives beyond the office, and we want to be sure that we enjoy them to the fullest. We offer competitive salaries, excellent work-life balance, healthy snacks and drinks, great workplaces and endless fun with colleagues. Check out our exclusive perks!
Fresh fruit every week Fresh and delicious fruit every week. A great selection of fruit to keep you healthy and fuelled throughout the day.
The best coffee in Rotterdam with a mission
At our office bar, you can find the most delicious coffee. Fancy an espresso, cappuccino or latte? The possibilities are endless! We are buying our coffee beans from Heilige Boontjes, this way we have the most delicious coffee while supporting their important mission.
Cutting edge technology
We all work with the latest technology and we are one of the fastest-growing and most innovative fintech companies. But that's not all, we power each Alphacomm-er with a laptop also suitable for personal use. Feel like using your own computer for work? Our Bring your own device policy allows you to do so.
Workshops
Always wanted to learn how to do latte art? How to make an Irish coffee? Just ask! We regularly organize various workshops if enough Alphacomm-ers are interested to participate.
We dare to fail
Here at Alphacomm, we want people to strive for the best, which (also) means we know that failing is a part of life. So don't worry if you're ever in a place that gets you down, we are a team that supports each other in getting the best out of ourselves.
We know how to have fun
When we don't work, you can find us playing Jenga or Never have I ever, going on boat tours or simply enjoying drinks with the team at our office bar. It is never too boring.
And most of all, our offices are just awesome
Our offices are equipped with top-notch technology, have one of a kind vibe and are in the very centre of the city within only a stone's throw of the most famous cultural monuments.